Pet Guardians Radio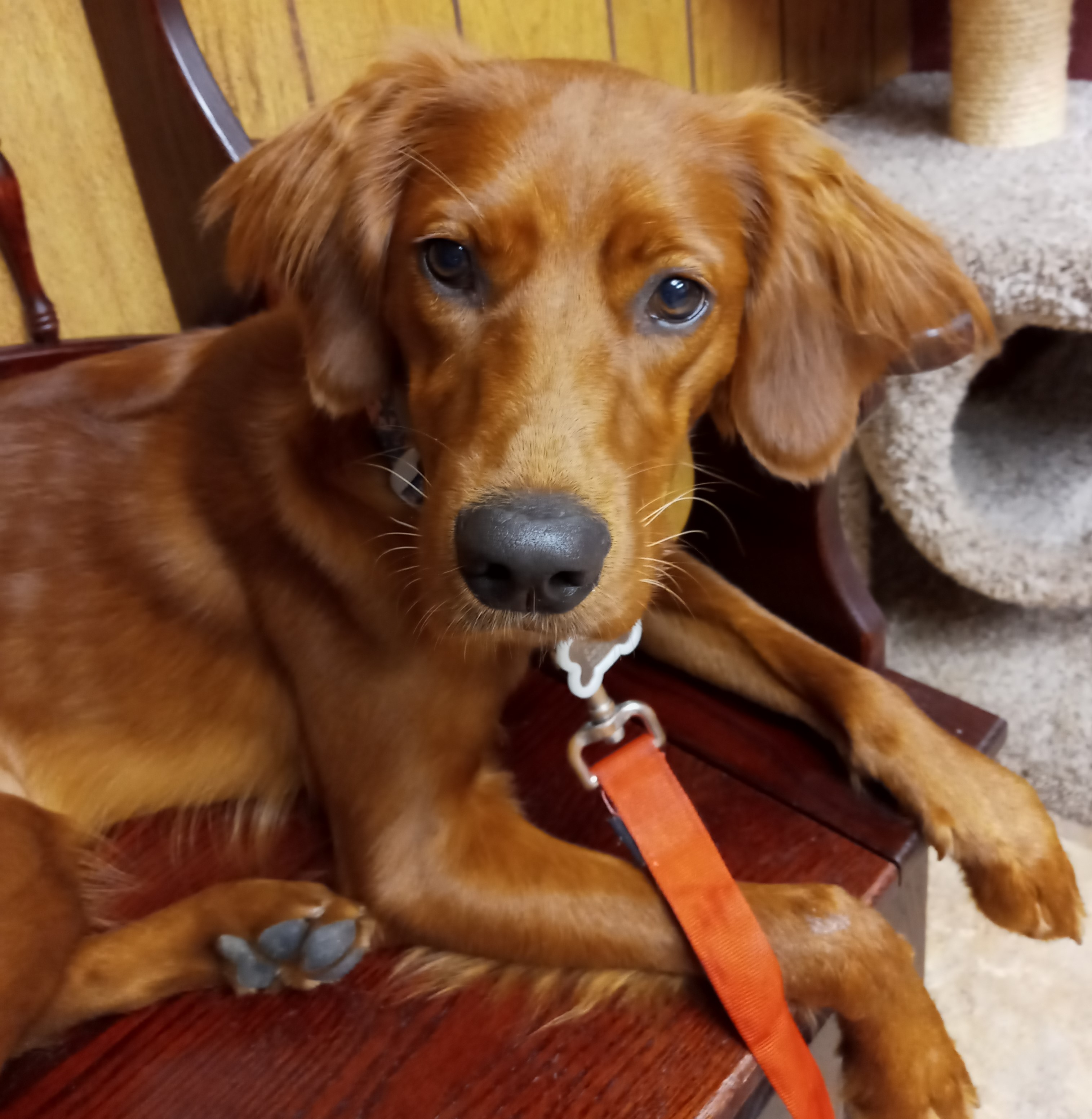 Updated: January 12, 2022 10:19 AM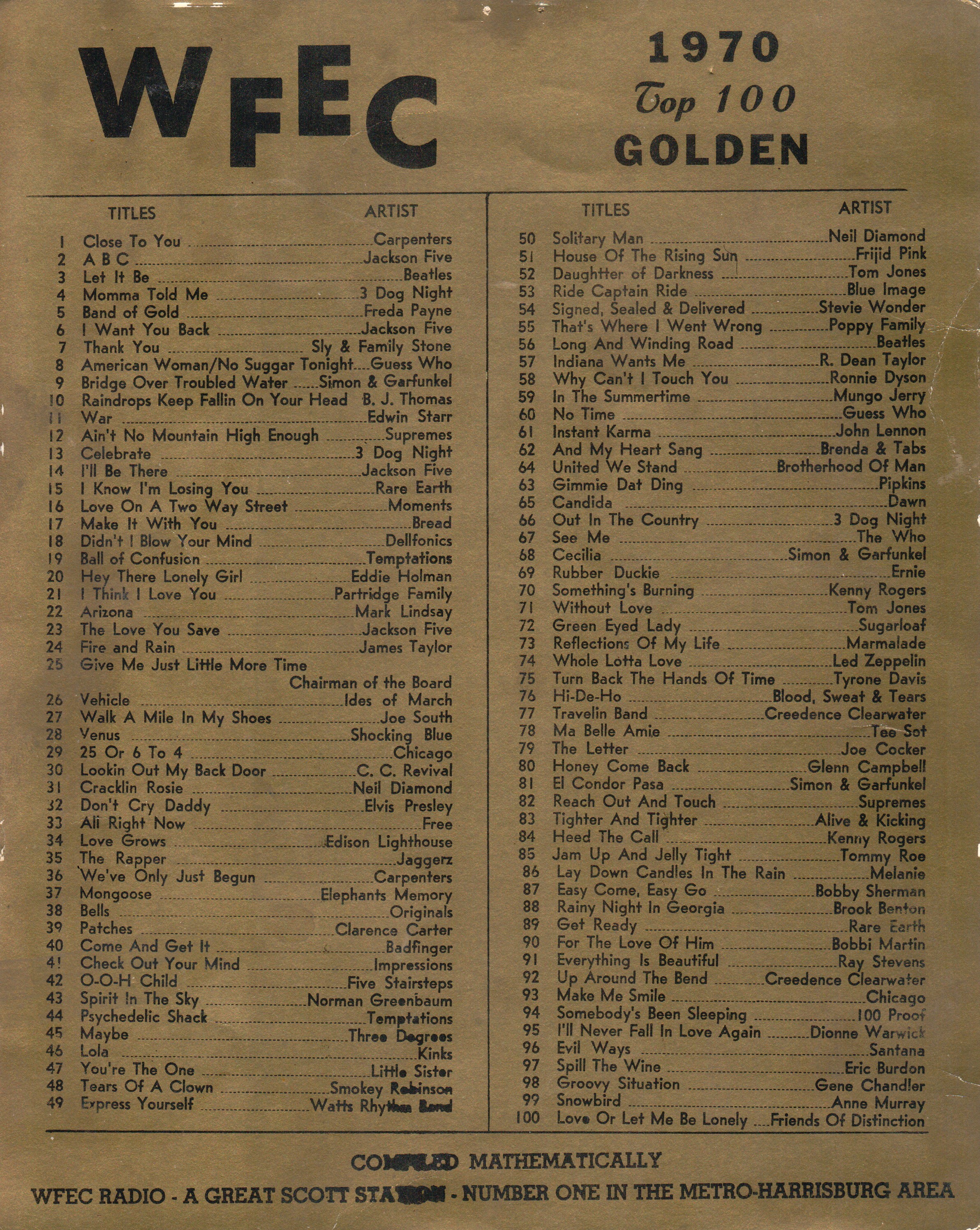 In December 1970, I was a 13-year-old young man
who loved music. This was a pivitol year in my life when
I became a teenager and had a passion for radio.
The Top 40 Radio Station in Harrisburg was WFEC
(AM 1400). I was a huge fan of the station, and when
they offered a free chart listing the Top 100 songs of
the year for those who wrote in to request a copy, I
couldn't wait to get my letter in the mail.
The above list of WFEC's 1970 Top 100 Golden Songs
is one of my most valued possessions.
Since I'm also into cars, 1969/1970 were my favorite
years for both cars and music!
Bob Rudy

Tune in to Pet Guardians Radio to hear an eclectic
selection of Rock, Pop, Soul, Oldies, and Country.
On-the-air 24 hours a day, 7 days a week,
covering over 6 decades of Groovy Music.
And every Saturday night from 6:00-Midnight,
it's all Classic Country music on Time Machine Radio.

Thank you for listening!
Debra S. Vredenburg-Rudy, Ph.D.
(President/Founder/General Manager)
Bob Rudy (Program Director & Creative Consultant)
Pet Guardians is a 501(c)3
non-profit organization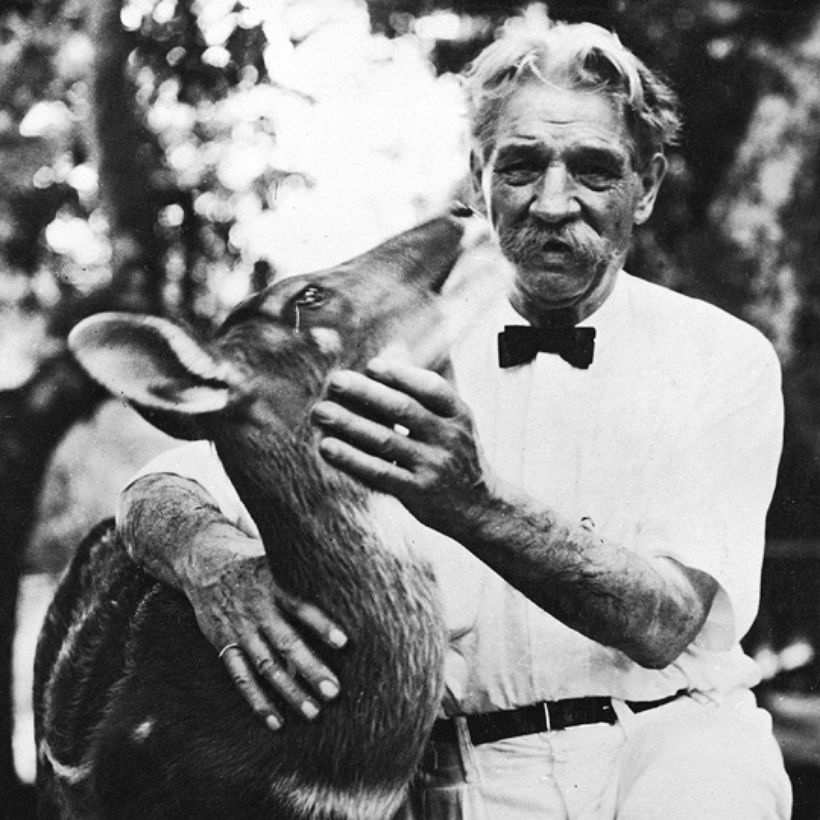 "The time will come when public opinion will no longer tolerate amusements based on the mistreatment
and killing of animals. The time will come, but when?
When will we reach the point that hunting, the pleasure in killing animals for sport, will be regarded as a mental aberration?"
Albert Schweitzer
Copyright © Maggie Dog Productions 2021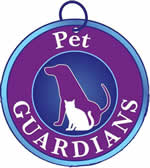 Jenny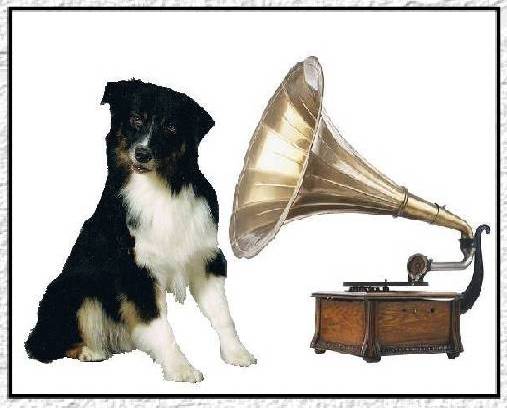 Contact us to Advertise your business
or rescue organization on
Pet Guardians Radio
email: PetGuardiansRadio@gmail.com