Voice 1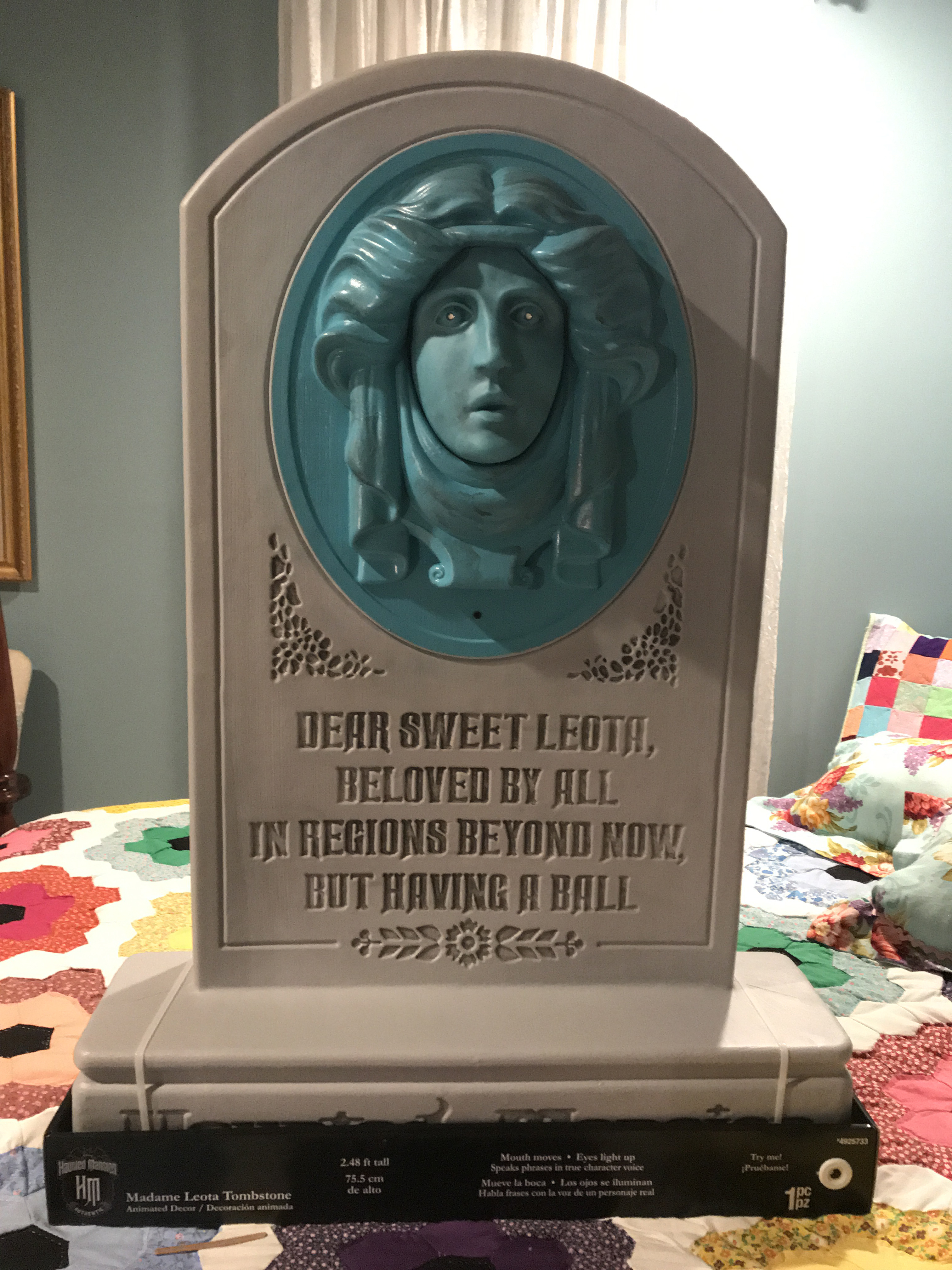 Voice 2
For Sale...
The Haunted Mansion Animated Tombstone is a Halloween decoration made in 2022. It resembles the tombstone of Madame Leota from the Walt Disney World version of the Haunted Mansion ride. The tombstone is grey with black lettering reading "Dear Leota beloved by all, in regions beyond now but having a ball" with the Haunted Mansion logo at the base. The face of Madame Leota in blue can be seen above the words. When activated, the mouth moves and the eyes light up to numerous Madame Leota phrases from the ride:

• "Serpents and spiders, tail of a rat, call in the spirits, wherever they're at!"

• "Rap on a table - it's time to respond. Send us a message from somewhere beyond.."

• "Goblins and ghoulies from last Halloween, awaken the spirits with your tambourine!"

• "Creepies and crawlies, toads in a pond, let there be music from regions beyond!"

• "Wizards and witches, wherever you dwell, give us a hint by ringing a bell!"
Note: 3 of the 5 voices are displayed above. Click on the picture to download a video of Madame Leota speaking.
Disney Haunted Mansion Madame Leota Animated Tombstone